The Atlanta Metropolitan Chapter is on the move!
We are a chapter that is dedicated to empowering members to be all that we can be, to Live The Life We Want!
Encouraging independence and advocating for our right to
be inclusive in our community along with our sighted peers.
Through our Tech Talk demonstrations in monthly
meetings we are armed with new technology skills,
informed about legislative issues that affects the blind,
using physical movement exercise for better health &
wellness. and building our chapter awareness and
membership through our community outreach activities.
The current fundraising goal is to implement the first
Thelma Godwin Scholarship for blind High School seniors
entering college, financial assistance for individuals
wanting to attend NFB National Convention, and
purchasing small assistive living devices for members.
Learn more about our Mission and contact our board by clicking here
Attention NBA Fans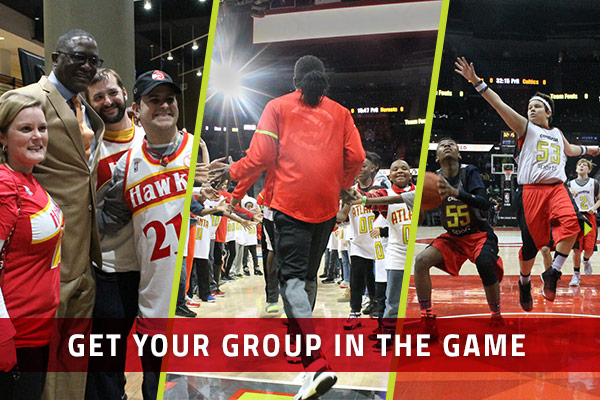 Hey "Basketball Fans", how would you like to see your favorite team play the Atlanta Hawks this 2017 – 2018 season? Take advantage of exclusive ticket discounts and support the National Federation of the Blind Atlanta Metropolitan Chapter! 
$5 from each ticket sold will be donated to NFB, Atlanta Metro Chapter. Get in the game and raise money for NFB – It's a win, win!  Use the promo code NFBATL to gain exclusive access! Click on the BUY NOW button below to see upcoming game dates and prices. Please share with your family and friends. Thank you in advance from President Dorothy Griffin.
Buy Now
You can donate directly by clicking the PayPal button below. A receipt will be emailed to you.